Welcome to the Burghead Boxing Day Swim Website! Feel free to browse, reminisce and find out more about the swim.
A HUGE THANK YOU!!!
We are delighted to announce that the 2018 Boxing Day Swim raised an incredible £21,500!
This was much more than originally thought and thanks must go to all of our brave Swimmers, the public for coming to watch and donate, local businesses and of course our three amazing beneficiaries. We would like to also make a special mention for the very genrous last minute donation of £2000 which took us over the £20,000 mark. We believe this is the second highest total in the Swims history, so thank you from us all!
We decided to split the money as follows:
ABBIE'S SPARKLE FOUNDATION - £15,500
BURGHEAD PARENT AND TODDLERS - £3000
BURGHEAD COASTAL ROWING CLUB - £3000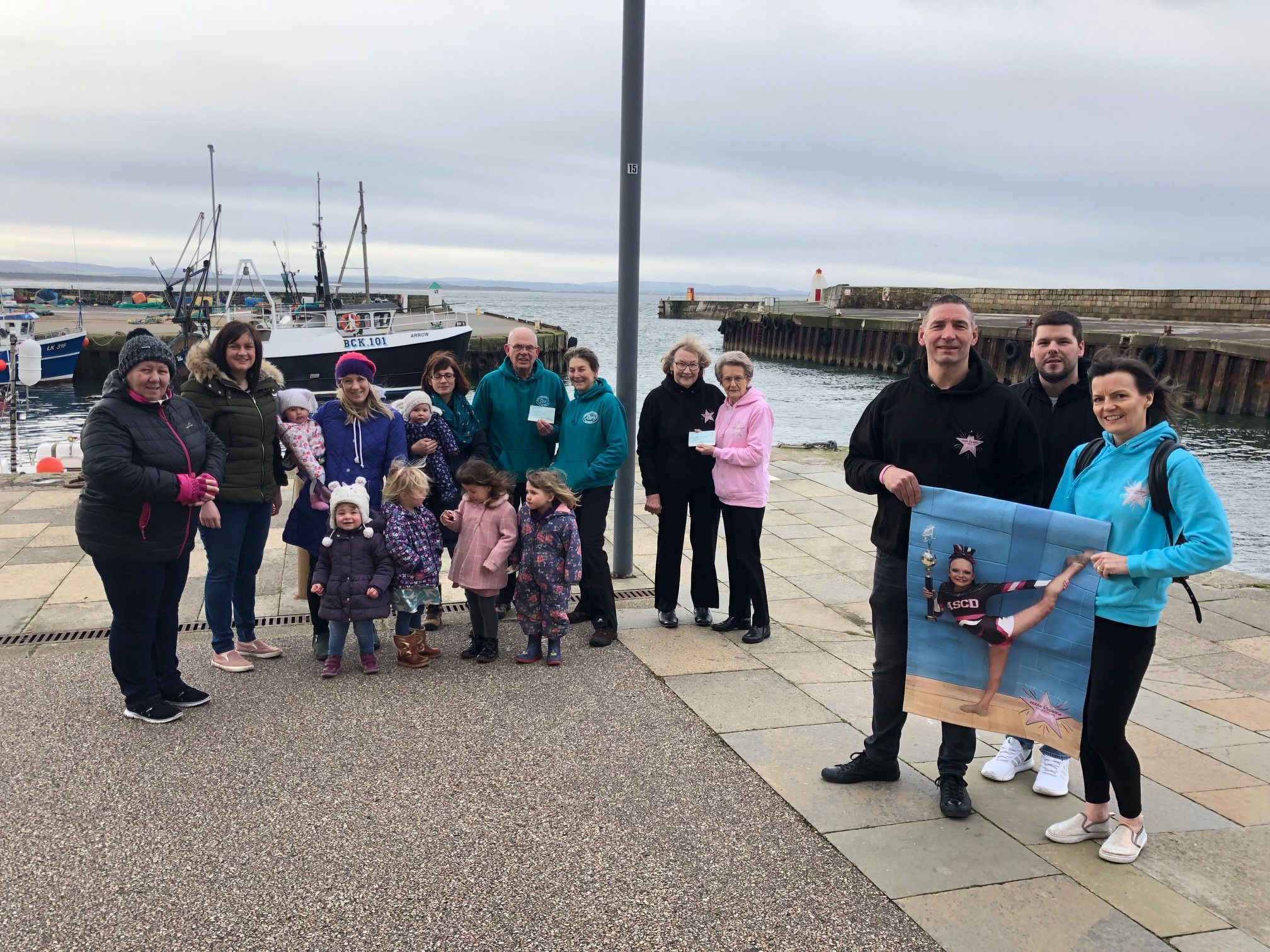 If anyone has any questions regarding the swim, please get in touch via our Facebook page or by email: burgheadboxingdayswim@outlook.com